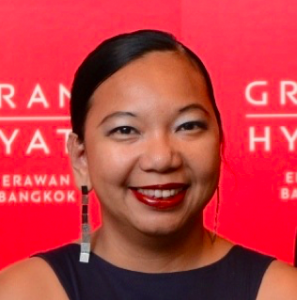 Barbara EWALS
Research Associate within the Research Team in International Dimensions of Education at the University of Geneva, Najia Musolino is a development professional with research, policy and management experience working and living in low, middle and high income countries. Najia has an extensive working experience in developing, resourcing and managing global collaborations and teams, synthesizing evidence for policy options and integrating cross-cutting issues (e.g social
Barbara Ewals brings with her an extensive global experience spanning more than 20 years as a corporate, government and civil society engagement expert in various industries.
She is currently a member of the Advisory Council of AsianNGO, providing strategic advise / informed guidance to the Management/Editorial Board of AsianNGO – the premier source of information for NGOs to find the right opportunities, raise funds, partner with organizations and equip themselves through the most comprehensive set of learning assets and best practices from the development sector.
Prior to this, she was the Director for Partnerships of the Council on Health Research for Development (COHRED) where she led the engagement and establishment of partnerships with leading public and private sector organizations. Before that – she was the Stakeholder Engagement Director for Global Initiatives (a sustainability consultancy based in Singapore), Head of Industry Liaison and Sales for Kenes Asia (part of the Kenes Group – a global convention organizer in the medical industry), Director for Special Projects in AsiaCongress Co. Ltd. (a regional professional congress organizer headquartered in Bangkok) and Project Manager in Asian-Expo Co. Ltd. (a leading Philippine-based event organizer)
She holds a degree from the University of the Philippines (Diliman) and is a member of various professional associations such as the Association of Fundraising Professionals (AFP), International Congress and Convention Association (ICCA) and the International Association of Events and Exhibitions (IAEE).